The official website will continue to announce another main cast member every day.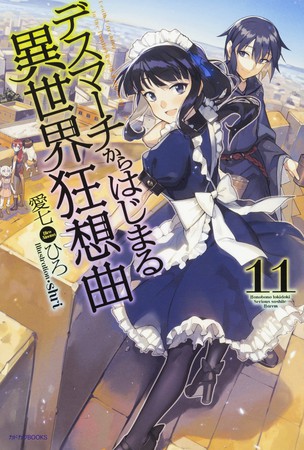 The story of the light novel series follows a 29-year-old programmer who is on a "death march," but one day he wakes up in another world after a nap. From a meteor shower he happens to gain vast riches, and he decides to go sightseeing. So begins his "heartwarming, occasionally serious, and harem" adventure in another world.
Ainana initially began posting the series online in 2013, and 
Kadokawa
published the first volume with illustrations by shri in in March 2014. The novel series has 1.1 million copies in print as of July. Both the 11th volume of the novel series and fifth volume of the manga adaptation shipped on August 10.
Megumu Aya
 began the manga adaptation of Ainana's novels inKadokawa's 
Age Premium
 magazine, but the series 
moved
 to 
Monthly Dragon Age
 when Age Premium ceased publication in July 2015. shriserves as the original character designer on Aya's manga adaptation.